Griffin Alan Pate was born on July 18,2011 weighing in at 8 lbs 4 oz and 21" long!!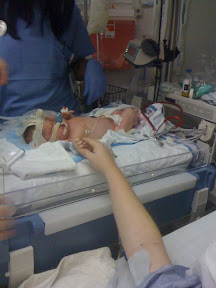 I have no idea what has been shared on facebook but
I didnt want to leave you guys hanging! He was born via c-section after 24 hrs of labor, but I will share all those details soon.
He is in the NICU because of respiratory issues and will prob be there the rest of the week or longer. We are going in now to get some skin to skin time and see how he is. I will try to keep
You posted!
- Mrs.Pate via my iPhone